Quality Control System
Our Quality Commitments
Apart from being able to manufacture amounts from milligram to kilogram in the shortest possible time, we offer and ensure our customers high quality products. This quality requirement is an essential and daily commitment of PorphyChem.
Our facilities are fully equipped to carry out synthesis reactions in agreement with the standards of quality and safety. The raw materials are purchased from qualified sellers and our products are strictly tested throughout their manufacturing process under the careful guidance of Quality Assurance. Each lot is tested separately to ensure the traceability of the product and provide a lot-specific certificate of analysis.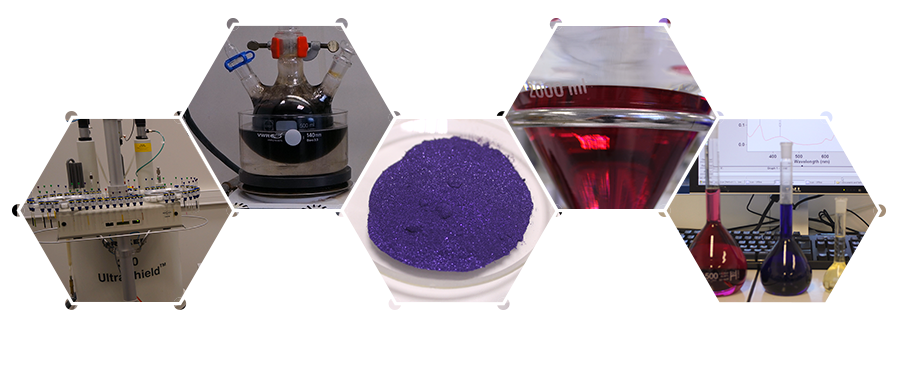 Our quality control system relies on advanced instrumentation:
- HPLC with diode array (normal and reverse phase, 4 detection wavelengths);
- Nuclear Magnetic Resonance Spectroscopy (500 MHz and 600 MHz);
- UV-Vis. Spectrophotometer (190-1100 nm);
- Mass Spectrometry (MALDI-TOF and ESI);
- Infrared Spectrophotometer (7500 – 370 cm-1).
Each batch of our catalogue products is maintained in a quarantine status until completion of the quality control and validation of the certificate of analysis by the Quality Assurance Manager.