In order to offer an excellent service to its customers, PorphyChem contracts partnership distribution agreements with responsive chemical companies to deliver our products across the world. We value our distribution network and work closely to provide you high quality products in your area.
PorphyChem is a main manufacturer of porphyrins, phthalocyanines and related compounds in the world. If you are interested in becoming a PorphyChem distributor or if you wish to discuss business development opportunities, please do not hesitate to
contact us.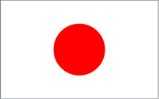 COSMO BIO CO., LTD
Toyo Ekimae Bld. 2-20, Toyo 2-Chome,
Koto-Ku, Tokyo 135-0016, Japan
Hot line: +81-3-5632-9610

Phone: +81-3-5632-9620
Fax: +81-3-5632-9619
KIM & FRIENDS, Inc.
#1407 Ace High-End Tower 9th, 233,
Gasan digital 1-ro, Geumcheon-gu,
Seoul 08501, South Korea
Phone: +82-2-2647-6611
Fax: +82-2-2647-6687
GAUTAVIK INTERNATIONAL
Office No 1 & 2 Bhavana Palace
Sector 21 Plot no 46 & 47
Ghansoli Navi Mumbai 400701
India
Phone: +91 9619190510

Annoron Biotechnology Co., Ltd
Address: 4th Floor, #35A Building, Tian Ji Zhi Gu, #109 Jinghai 3rd Road, BDA Beijing
Phone: 4009658633
Fax: 010-56256916
Website:
www.annoron.com
Shanghai Aucy International Trade Co., Ltd
102, No.217, Lane 3671, Zhongshan Road (N)

Shanghai 200062

Phone: +86-21-62218821

+86-21-22810821
Fax: +86-21-22810821

BIOHUB INTERNATIONAL TRADE Co., Ltd
上海起发实验试剂有限公司
Address: Chuansha Rd #6619, Pudong, Shanghai, Zipecode: 201200 P.R.China
Tel: 0086-021-50724187
Phone: +86-15921799099
Fax: 0086-021-50724961
Website:
www.qfbio.com
117105, Россия, Москва,
Нагорный проезд, д. 7, стр. 5, офис 323

Phone: +7-495-640-3427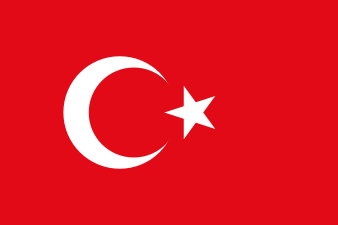 NASTECH Lab. Cih.Paz.San.İth.İhr.Ltd.Şti.

Sultanciftligi Mahallesi Sultan Murat Caddesi
No:26/4 Cekmekoy, Istanbul, Turkey
Phone: 0850-888-0-627 / 0216-484-00-04
Fax: 0850-888-0-627
ALFA CHEMISTRY
2200 Smithtown Avenue, Room 1
Ronkonkoma, NY 11779-7329 USA
Phone: 1-201-478-8534
Fax: 1-516-927-0118
Web:
https://www.alfa-chemistry.com

APRIL SCIENTIFIC Inc.
R1-4014, Research Building, National Health Research Institutes,
No.35, Keyan Road, Zhunan Town, Miaoli County 35053, Taiwan
Phone: 037-20616633218
Web:
http://aprilsci.com